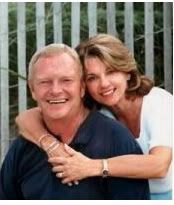 Hello Friends,

I would like to share our Shaklee story with you, and the reasons we are so passionate about the products and the company!
We'll start at the beginning. My Mom first recommended Shaklee to me in the 1970's. At that time, and per her Physician, she was using Shaklee supplements for high blood pressure and had great success. I had my own heath concerns. In my teen years I was plagued with fever blisters and leg cramps, and nothing seemed to alleviate them. Finally listening to "Mom" I decided to try Shaklee products.
I started with the basics: Multi-Vita Lea, Calcium, and Soy Protein. I had such great results, it did not take me long to convert our whole household over to all of the Healthy Products Shaklee had to offer! Having seen what Shaklee products can do of course I wanted to share them with my family and friends. In turn, I even enjoyed the "Customer Referral Rebate" program, which helped me pay for my products!
Then in the 1990's my husband and I opened a Restaurant. Something we eagerly jumped into yet soon found that the long hours were not what we wanted out of life. Thankfully, a friend introduced me to Shaklee Business Opportunity. I learned that above and beyond my "Customer Referral Rebate" monthly check, that I could actually earn an income by educating and teaching others about the Shaklee Difference. Having previously worked as Medical Assistant, and teaching for physicians, I was all too familiar with illness, yet more interested in prevention. It is always better to have a Plan A (prevent) and go to plan B (treat) only if necessary. I decided to give the Shaklee Business a try, and soon became a Director and qualified for the car program! We have continued to do well and never have looked back!
Because of Shaklee my husband and I have been able to relocate to the beach and build a wonderful home. We have met and made amazing lifelong friendships and have the flexility to enjoy our family, all while sharing the amazing products and business opportunity, positively impacting anyone that will listen!
The products are the Purest and Safest in the industry: Always Safe, Always Green, and Always Works. 100% Guaranteed. The Compensation Plan has allowed us to attain our professional and personal goals all by sharing and teaching others to do the same.
Whether you have health concerns, want to feel better and have more energy, do your part in keeping our Environment healthy, have weight management goals or perhaps want to build your financial health, contact us! We will help you reach those goals! Call us 1-302-547-9866 or email us eileenquig@yahoo.com
Here's to your good health,
Eileen and Dan Quigley